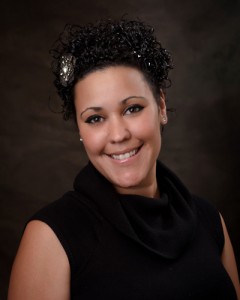 Growing up and performing with her sisters has taught Crystal much about performance and the art of singing. Crystal is a classically trained soprano but has sang pop music much of her career. She and her sisters have been signed recording artists, are endorsed guitarists (Daisy Rock and Fernandez guitars), are published songwriters, have put out three full length albums and have toured with their band nationally and internationally for 10 years. They have shared the stage with some of the biggest names in contemporary christian music; Newsboys, Delirious, Barlow Girl, Superchick, and Audio Adrenaline to name a few. They have performed at venues from Alaska to Florida, all the way to Ukraine and have had about 100 tour dates per year for a decade.
Crystal has been trained by Kim Wood Sandusky, one of the most influential vocal coaches in the global music industry. Her clientele includes Beyoncé, Destiny's child, Paul Meany of MuteMath, producer David Foster, Francesca Battistelli, Toby Mac, Mandisa, Rebecca St. James and more. Her vocal coaches have also included Cindy Bussler, Molly Mcnamera and Keith Skogsberg. With this professional training and stage experience, she brings a lot to her vocal coaching. She not only understands the structure of music, and how to sing properly, but also showmanship, stage presence, and how to perform in front of people. She spends a lot of time writing, crafting and creating her own music as well.
As an instructor, she loves encouraging her students to better their vocal and musical abilities. Students will work on the music they like as well as learning proper vocal technique, breathe support, and paying attention to dynamics. She believes that one of the things that sets a singer apart from the rest is the confidence the singer has in their voice and abilities. Crystal works hard with her students to train their vocal chords, muscles and ears so they can sing with more confidence. She also plays guitar and piano. For those interested, vocal coaching can be combined with basic guitar or piano. In this context, guitar work will be basic strumming and open chords. Piano playing would be chording, improvisation and learning to play/sing with others.


Crystal lives in Yelm, WA with her husband. Apart from music, she loves horseback riding and showmanship. She also really enjoys buying, applying and learning about makeup. They both have considered a career in cosmetology but their love of music supersedes their passion for cosmetics. Crystal loves traveling with her husband and spending time with their Boston Terrier Gretta.
STUDENT REVIEWS
Crystal and Tiffany are the 2 new blessings in our household these days. My daughter fell in love with them both right away. She is 11. They have taught her in 6-8 weeks to do a guitar solo and sing with it. Her confidence is rising, and that is huge for her dad and I to see now that she is in middle school. Her 9 year old baseball playing brother saw all that she was doing and wanted to come along with his Ukelele last week. 10 minutes and the girls had him playing and he has not stopped since. He wants his own time now and wants to do vocals. This is big that he trusts these girls. He doesn't even sing in front of me. This is divine intervention for sure. We love you 2. You are not only teachers to our children, but mentors as well, thank you. -Shannon D.

LEAVE AN INSTRUCTOR REVIEW