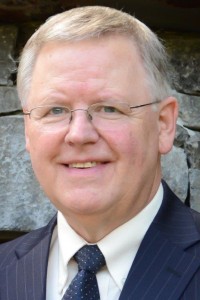 Gary's love for music is lifelong, playing clarinet and oboe in Junior High and High School. He received a guitar for his 14th birthday and has been a guitar nut ever since.
Gary spent 18 years as a full time instructor in Kirkland with students of all ages and abilities. For 13 of those years he was on the applied music faculty of Northwest University. He also did a great deal of recording studio work in Seattle and has toured the Northwest as a concert guitarist. He has performed stand-up comedy featuring his humorous compositions. He specializes in many types of guitar including Chord Melody Soloing (where you play bass lines, chords and melody all at the same time), Jazz and Improvisation, Classical Guitar, Fingerpicking (solo and accompaniment styles), Gospel & Contemporary Christian, Pop, Country, Chet Atkins/Jerry Reed styles. He is also proficient with most styles of bass guitar. He also plays ukulele and loves to play jazz uke. He is fluent at reading music, music theory, and music arranging for solo guitar and ensembles. He can be of great assistance if you are wanting to learn how to write and arrange songs, create lead sheets and chords charts.
Gary has been involved in church music all of his life and is currently involved in the music program at his home church and regularly plays guitar & bass. He has performed music with other Jammin' Music Studio instructors Paul Thompson, Laurel Gonzalo and Dennis Williams. Before moving to Olympia in 2000, Gary was very involved at Overlake Christian Church in Redmond for 15 years as one of the primary guitarists and bass players most Sundays and in all of their Choral & Orchestra Concerts. He was one of a group of soloists who regularly performed prelude music for services.
Gary recently retired from the Business Development Department at TwinStar Credit Union where he regularly performed music at credit union and community functions as well as Christmas music at branch locations during the holidays. Prior to working at TwinStar he was a sales rep for Zondervan Publishers.
LEAVE AN INSTRUCTOR REVIEW