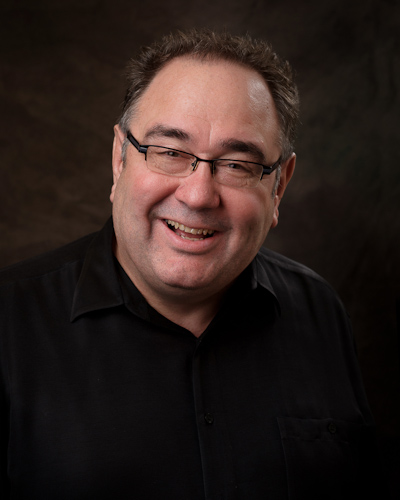 Music has been a passion for Dennis since he was very young. He started out playing the piano on his own learning as much as he could. He began taking lessons and in his first year he advanced quickly and was chosen to represent his class in the State Audition Recognition Recital. In his senior year of high school, he received the Outstanding Choir Member Award and also received a piano scholarship. Dennis was a double major in school. He received his AA from Centralia College in Music and Business Administration. He first studied piano under Dorthy Scott Bloomingdale and Kenneth Kimbal and then also began studying voice under Wayne Bloomingdale. During that time, Dennis was involved in Symphonic Band, Madrigals, and Concert Choir and was selected as the student conductor of the choir.
He transferred from Centralia College and attended Western Washington University in Bellingham, WA where he maintained his double major and received his bachelor's degree. During his time at Western, Dennis studied voice with Bruce Pullen and piano with Karen Mock. His emphasis was directed toward post secondary education with expertise in theory, music history, ear training, performance and composition. He also has studied extensively with an international voice instructor and owner of Vocal Artistry in Seattle, Tim Carson.
Dennis has spent a major portion of his life as a minister of music for several churches and denominations. This has taken him from Olympia to Federal Way, from the central coast of California to Texas. During this time, he has invested a lot of time and energy in teaching piano and voice. He not only enjoys teaching but is passionate about finding out how the individual student learns and tailoring each lesson to their learning style. He then loves watching as the lights come on.
Dennis has been married to his wife Vonda for over 28 years with two children and two dogs!
STUDENT REVIEWS
Dennis Williams is a fantastic piano teacher. He is patient and kind. My daughter Emma really enjoys having him as her instructor and recently described her experience as "awesome." I would highly recommend Dennis to anyone looking for a teacher.-Lori