Bass Guitar Information
Thump, Groove, Slap and Pop, Finger-style, Picking, Note Reading, Tablature, Music Theory……
Bass lessons can tend to be a different approach than guitar lessons. Bass players have a much different role in a band then a guitar player and they are not as much of a stand alone instrument. The bass player is the one who drives the harmonic structure and the groove while the lead guitarist or vocalist is really in the spot light.
Electric Bass is a great instrument is learn and with time will bring much fulfillment and fun!

---
What We Teach:
Classic and Fun Basslines (Money, Another One Bites the Dust, etc.)
Scales, Technique Exercises and Practice
Music Theory and Chord Structure
Note Reading and Tablature
Slap Bass
Genres – Funk, Country, Metal, Blues, Rock, Pop, Christian, etc.
Whatever songs/styles the student wants to learn
Ages:
6 years and up
When/Where:
Sun, Tue-Thu: 9 am to 9 pm @ Olympia Studio
Sun, Mon, Fri: Dupont/JBLM in students' homes
How Long/Frequency:
Lessons are once a week for 30 minutes and there are generally only four lessons a month. Longer lessons can be arranged (ie. 45 minutes or an hour) if the student so desires. For advanced students this allows for more time to work on advanced concepts.
Cost:
At Olympia Studio: $112 a month
No contract or "commitment" is required for lessons. All lessons are taught on a month to month basis.
Our Bass Instructor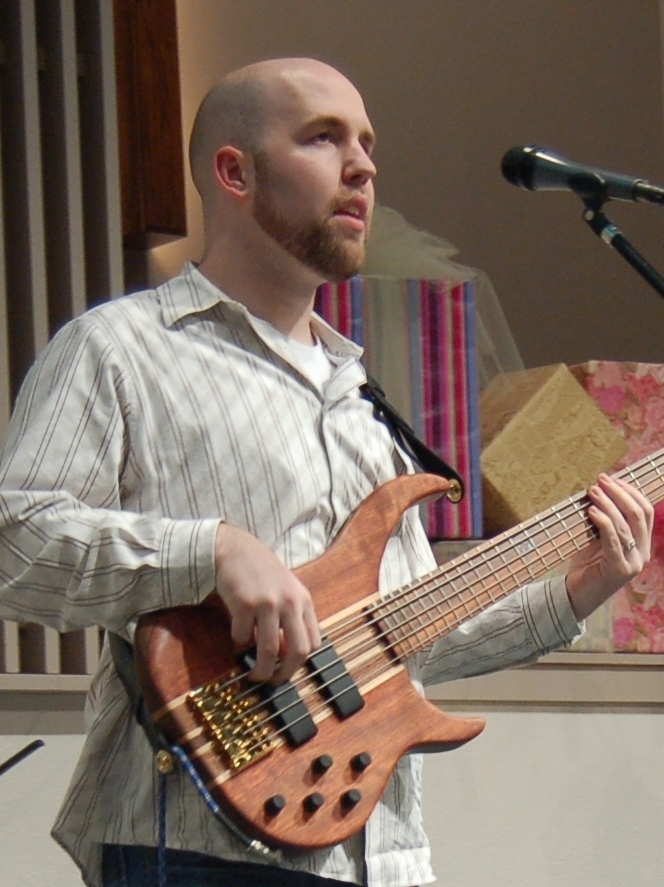 Joey Archer
Joey's passion to help each student succeed is evident in his "down to earth" teaching style. This has led to his current teaching schedule of over 100 lessons a week! Students and their parents have described him as patient, encouraging, motivating, a good mentor, and helpful.
In 2007, his desire to help others took on new meaning when he opened Jammin' Music Studios. In two short years it grew from just him to over 10 instructors teaching 300+ lessons a week. His focus as an instructor is to cover the fundamentals while helping his students learn to play the music they like…
---
STUDENT REVIEWS
"I was completely new to stringed instruments when I began bass lessons with Joey. He had me up and able to play on worship team within the first few months. His skills as a teacher helped me achieve my goals with the electric bass all while feeling comfortable as an "older" student." -Francee
"We wouldn't choose anyone but Joey for bass lessons! Not only are his lessons backed by amazing talent, knowledge and skills, but he makes the lessons fun as well. We would highly recommend him to anyone thinking of improving their talents! You rock Joey! (And now…so does Josh! =)" -Nanci
REVIEW OUR BASS LESSONS