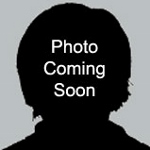 Abby began playing piano and guitar as a child, and her mother claims she "sang before she could talk". She received a Bachelor of Arts in Music from Washington State University, where she was involved in various choirs, operettas, musical theatre, electronic music production and jazz composition. Abby's choral composition, "I Walked Alone" was performed by the WSU Concert Choir in 2019.
Abby enjoys teaching a wide variety of music to students of all ages. As a classically trained musician, she emphasizes the importance of music theory and ear training. Abby believes that music lessons should be fun, and strives to create a welcoming learning environment where mistakes are embraced.
Outside of teaching, Abby enjoys gardening, yoga, baking, snowboarding, producing music and performing live music at local venues.
LEAVE AN INSTRUCTOR REVIEW