Voice Lesson Information
Vocal Technique, Breath Support, Stage Performance…
Singing is fun and you can learn to do it better. Our instructors are always focused on making the learning environment safe and the learning process fun. Student will work on music they enjoy as well as songs the instructors choose to challenge and grow their singing abilities.
---
Voice lessons will help you with:
Proper Breathing
Improving Pitch
Extending Vocal Range
Maintaining Vocal Health
Improving Vocal Abilities
Becoming a Better Vocalist
Learning to Perform Better in Front of Others
Ages:
6 years and up
When/Where:
Mon-Fri @ Olympia Studio
Cost:
$112 a month
How Long/Frequency:
Lessons are once a week for 30 minutes. There are generally four lessons a month. Longer lessons can be arranged (ie. 45 minutes or an hour) if the student so desires. For advanced students this allows for more time to work on advanced concepts.
No contract is required for voice lessons. All lessons are taught on a month to month basis.
Students are encouraged to consider committing to at least three months of vocal lessons as singing in front of an instructor can be challenging at first and learning to sing properly can take time.
Our Voice Instructors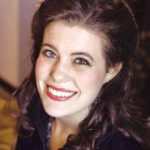 Adrienne Toney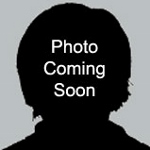 Abby Yarbrough
STUDENT REVIEWS
Crystal and Tiffany are the 2 new blessings in our household these days. My daughter fell in love with them both right away. She is 11. They have taught her in 6-8 weeks to do a guitar solo and sing with it. Her confidence is rising, and that is huge for her dad and I to see now that she is in middle school. Her 9 year old baseball playing brother saw all that she was doing and wanted to come along with his Ukelele last week. 10 minutes and the girls had him playing and he has not stopped since. He wants his own time now and wants to do vocals. This is big that he trusts these girls. He doesn't even sing in front of me. This is divine intervention for sure. We love you 2. You are not only teachers to our children, but mentors as well, thank you. -Shannon D.
REVIEW OUR VOICE LESSONS