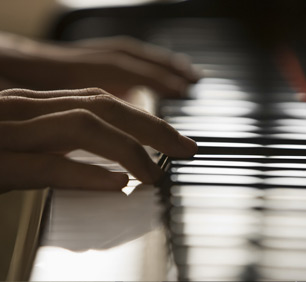 I've come to the conclusion that it is better to teach piano than to be the student. At least, I've enjoyed it much more.
Here are my reasons:
Instead of paying, you get paid
Recitals are actually exciting, not dreadful, because you get to listen and see how far your students have progressed instead of having to take the hot seat yourself.
You don't have the pressure of a teacher scrutinizing your progress every week. It is more fun to scrutin (yes, scrutin) than be scrutinized.
You still learn, but the knowledge kind of presents itself to you instead of you having to work super hard to get it.

One of the things I've enjoyed the most about teaching piano is being able to impart a love of music to my students, not just knowledge. Enjoying what you do makes it easier to pursue, and progress is faster. It's what makes practicing during the week not such a burden (sometimes its not super exciting). I was thinking the other day about how important it is to be believed in, having someone believe in you makes you work harder and believe in yourself. Most of my students are really smart and catch on really quick. Some, not so much… but I think that's mostly because of their age.
I had one student, who I'll rename "Betty," a six year old, who was just NOT getting it. I had been working with her for 6 months and I finally told her mom that I felt bad taking her money. I prayed about it because I didn't want to give up on her, and I felt like God agreed with me to stick with her. As her teacher, I try to teach her not only piano – but instill the belief in her that she is smart, hard working, disciplined, capable, and good at what she's doing.
"You is kind, you is smart, you is good at piano."
This kind of stuff can overflow into other areas of her life as well, and I don't want to be the person that only invests myself as long as I see prompt results. Now, after a little over a year, Betty is reading notes, knows her right hand from her left, is counting, and is really really excited about piano. She practices on her own initiative. She's always waiting on the curb for me to drive up (I teach at the studio and in homes in Dupont), and gives me a million hugs before I leave. It's so cute, when she finishes playing the song she'd been practicing the week before she'll hold her breath, clutch her arms to her chest, and stare at me expectantly to see what I say about how she did. If she did awesome, I let my mouth drop open and my eyes go wide and I say, "Oh my goodness, Betty, that was AMAZING! You did so great!" And she just smiles and smiles and just oozes happiness that she worked hard, did great, and that I'm excited that she is succeeding.
It's those kind of moments that are the highlight of my day, where I know I'm making a difference, using my influence for good, leaving something that will last and be a blessing, and thoroughly enjoying myself.
Also, I would like to formally confess and express my gratitude and appreciation for Bubblicious gum. I probably would not have had as much success motivating Betty to practice piano without your sugary sweet goodness as a reward.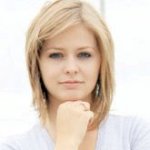 Alex Lee
Piano Instructor – Olympia/Lacey & Dupont
Jammin' Music Studios
Read more about Alex here.
To find out more about piano lessons with Alex at Jammin' Music Studios click here.
Jammin' Music Studio is Olympia's premiere private music instruction studio.  Guitar lessons, piano lessons, drum lessons, voice lessons and bass guitar lessons are all offered in the Olympia, Lacey, Dupont, and Joint Base Lewis-McChord area.  You can read what some of our students have to say about us here.