As part of our ongoing effort to teach and impart our love of music to others, we sometimes apprentice new instructors through our apprenticeship program. We call them Apprentice Instructors. Our goal is to provide them with teaching experience and give new students an opportunity to take lessons at a discounted rate. As part of our program, the instructor works closely with a current piano instructor and meets with studio owner Joey on a monthly basis. The goal of these meetings are to review each student's lessons, to ensure that the student is advancing in the learning process, and to ensure that the instructor is doing a good job of inspiring and connecting with the student.
Meet Jason our new apprentice piano instructor.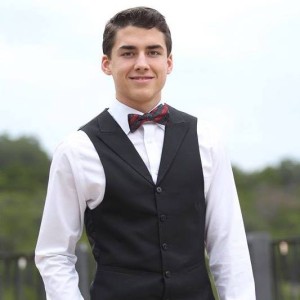 Jason has been studying and playing piano for ten years, nine of which were with his piano instructor Paul Edwards. After working with Jason for this extended time, Paul had this to say about him:

"I have found Jason to be a competent musician and a person of the highest moral and ethical standards to whom I would unreservedly entrust my grandchildren for instruction."

Jason has experience performing and loves to make music. He seeks to instill this love of music in his students, firmly believing that this is the best way to learn. He also has experience instructing young children and works well with them. Jason approaches teaching not just as a way to make money, but also to improve as a pianist and to pass on what he has learned to others. Naturally a people person, he is comfortable working with all ages and teaches with a positive attitude. Jason seeks to encourage and motivate students as they learn.
A lifelong Olympia area resident, Jason has ten siblings, of which he is the seventh. He was educated through the homeschool program and is currently studying music in college.
Lessons with Jason are $60 a month and he is now accepting students in the early afternoon into the evening on Fridays. These spots will fill fast. Contact us now to get a spot before he fills up. A free meet and greet can also be scheduled. 360-701-3401