Have you ever wondered what a group guitar lesson is like? Here is the run sheet from our group's first lesson last week. There is SO much more that we covered, but this is where we started.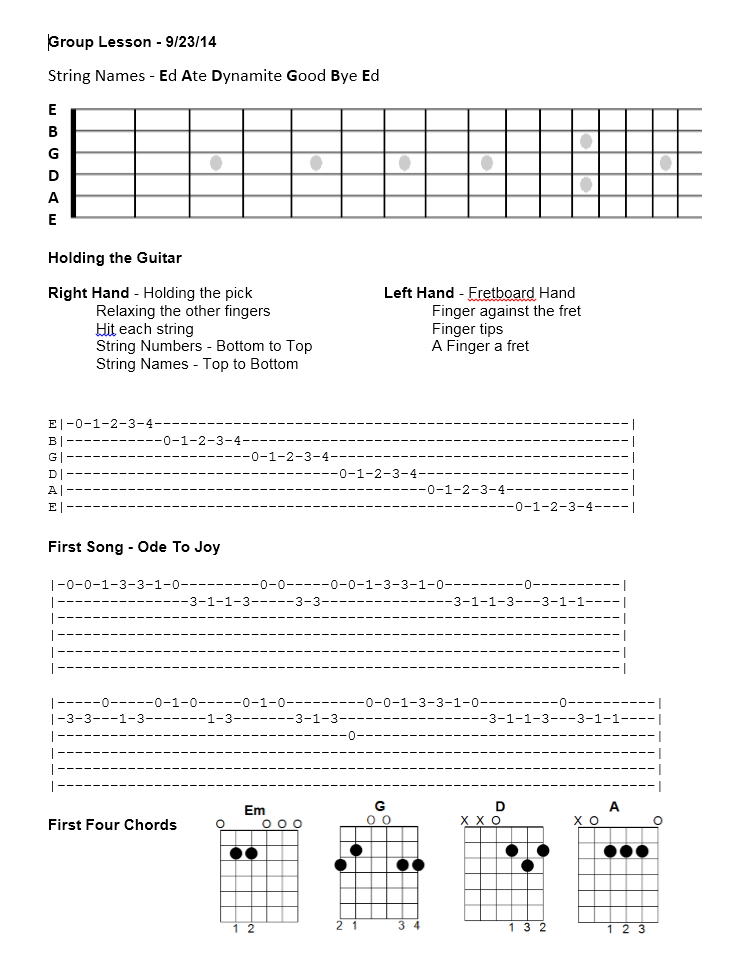 Group Guitar – Week 1
Than as a follow up Joey, the instructor, created a helpful video to aid the students in their first week of practice. THE VIDEO IS A ROUGH CUT (one take) but it helps a ton to have this sort of midweek help.
http://www.youtube.com/LjyePU-KWq8
We are already receiving great feedback
"I just wanted to tell you I'm very impressed with your business model and teaching style. I'm learning so much more than during my last attempt and I'm more dedicated/committed to learning."
"Joey, thank you so much! The video is wonderful and I'm excited to practice. I came home last night and saw the first finger connector between E and G. I just needed time to digest the material I bought a music stand too."
We will be starting a second group guitar class in January or earlier if there is enough interest. $60 a month is the cost. Contact us here for more information or to get on the waiting list for our next class.