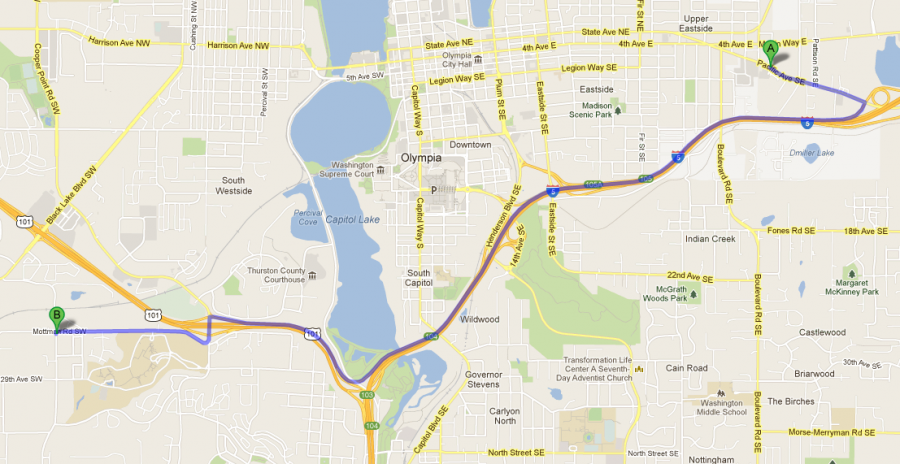 Over the past few years Jammin' Music Studios has, in spite of the slow economy, continued to grow. We have consistently out grown each space we've occupied and it has happened again. Our instructors teach over 400 students a week and we need more space! Our current location has been great, but we have found an even better one! Our last day of lessons at our current location will be Sunday, March 31st.
As of Monday, April 1st our studio location will be at 2510 RW Johnson Blvd. SW. Olympia, WA 98512. With this new space we will be able to accommodate more students, instructors and instruments. We are currently working on a new violin instructor, piano instructor and more! The new studio is about a 9 minute drive from our current location and is only 5.5 miles away. It is only 5 minutes from exit to exit and they are only two exits apart. Once you get a chance to drive to the new location and see how nice it is inside, you will understand why the decision was made. It is a very high quality space and it will allow for more growth as needed!
For our students we have put together some "materials" to help them find their way there. Here is a link to the PDF with the photos and directions. There are three different routes you can take depending on traffic and which direction you are coming from. All this information can be found in the PDF.